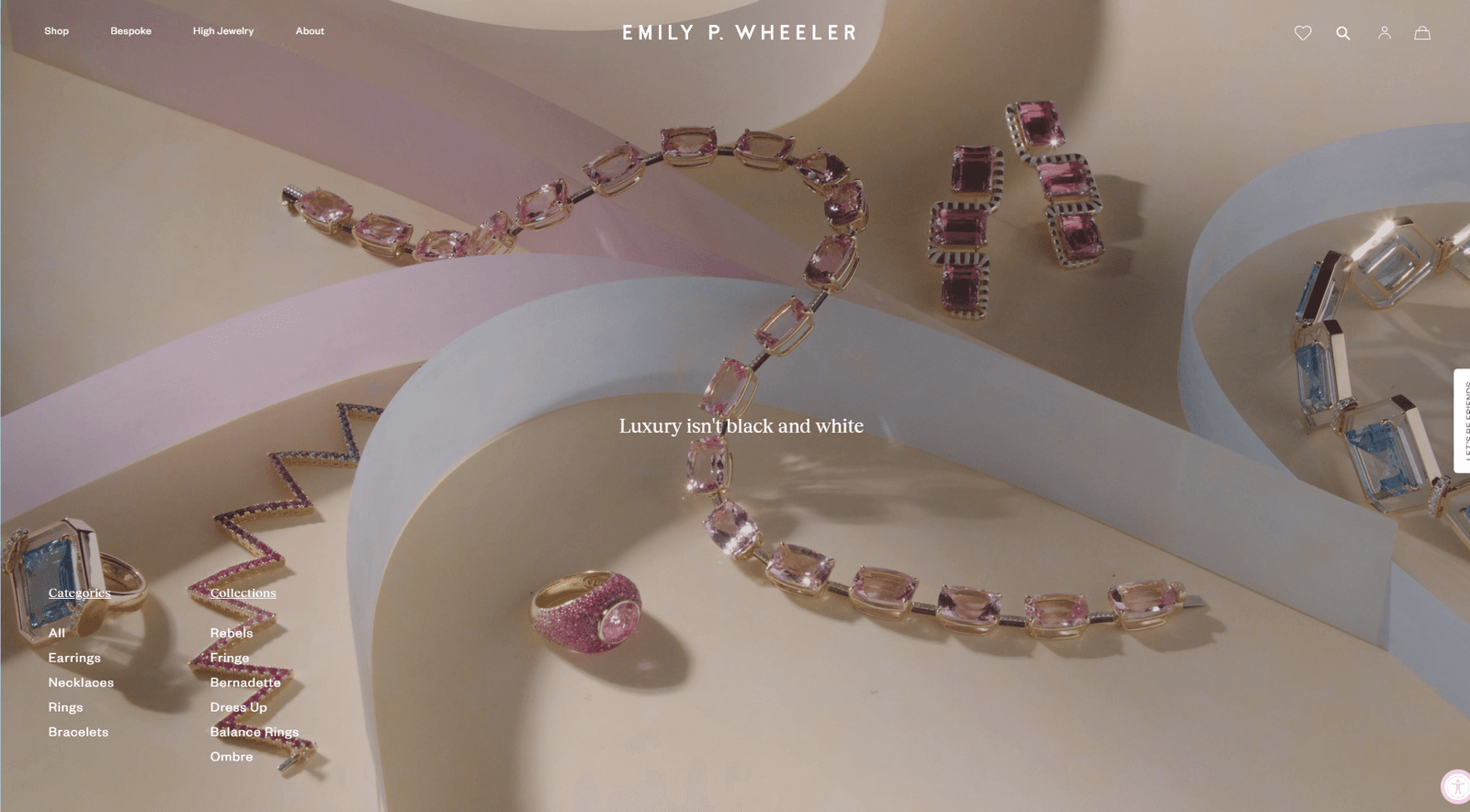 Emily P. Wheeler
A New Standard for Luxury
Emily P. Wheeler, a renowned name in luxury designer jewelry, sought to elevate her online presence. Fokus LLC, Shopify experts, took on this project.

We meticulously crafted a custom Shopify website tailored to Emily P. Wheeler's brand. The jewelry's intricacy demanded a thoughtful approach. Our site showcased her collections flawlessly, enhancing the customer experience.

The result? A visually stunning, user-friendly e-commerce platform. Sales and brand visibility soared post-launch. This collaboration exemplifies tailored digital solutions, transforming luxury brands online.
Industry:
Luxury Designer Jewelry
Services:
Shopify Development
Content Development
Digital Advertising