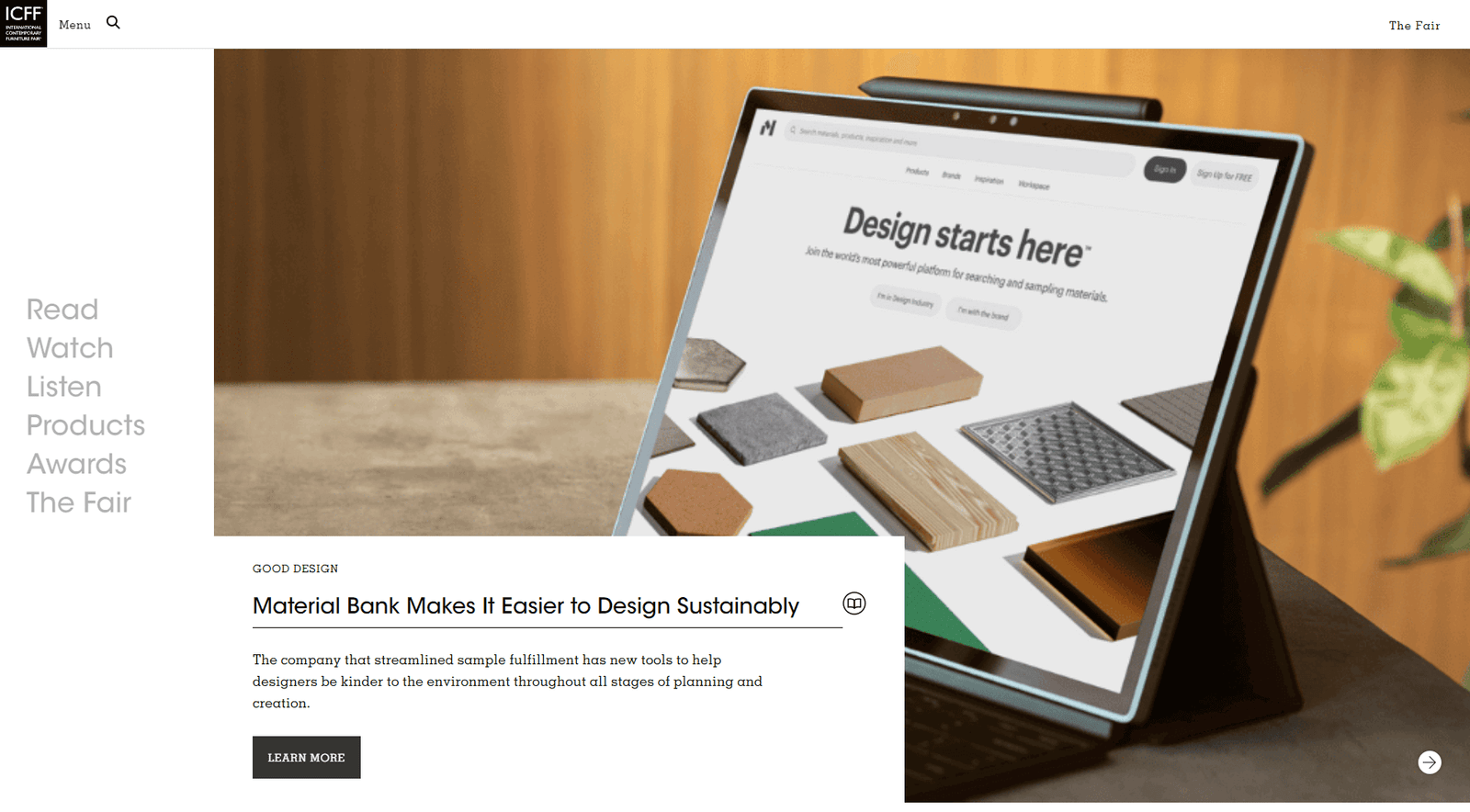 ICFF
Modern Furniture Makeover
FOKUS LLC and LAPIS.CO share a strong and enduring partnership. In this instance, LAPIS.CO entrusted us with the WordPress development of the icff.com project. Over the years, our collaboration has grown, and this project marked another milestone in our shared journey.

For icff.com we were provided with custom design files, and our mission was to bring this contemporary furniture hub to life on the WordPress platform, complete with robust e-commerce capabilities. The project began with a meticulous design review, ensuring user-friendly interactions and precise proportions. From there, we delved into the frontend development, paying close attention to every detail.

With the relaunch of the icff.com website, LAPIS.CO experienced a substantial increase in user engagement. This transformation was instrumental in expanding their direct-to-consumer reach, reinforcing our commitment to delivering exceptional results.
Industry:
Contemporary Furniture
Services:
Website Development
Content Development
Digital Advertising